So far Summer 2013 has provided me with lots of amazing Weddings
most of which have been very individual and unique occasions. I have also been welcomed into some lovely new Venues that I have not worked at before and have been put immediately on their Wedding Suppliers Prefered List Of DJ's. Here is a couple of June's Weddings I have been involved with.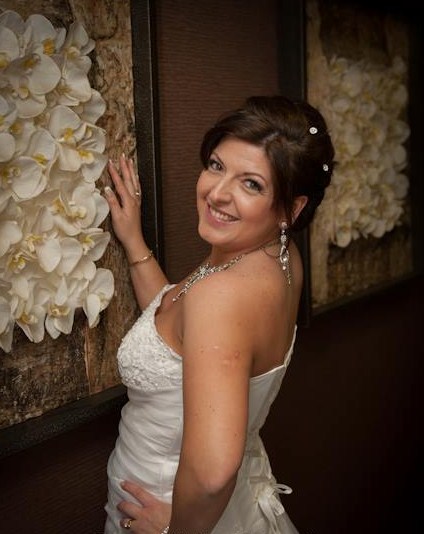 At the beginning of June I worked for Alina and Lawrence Vernon at Carus Green Golf Club for their Romania /Jamaican Wedding. This was not only the night time reception but playing Background Music throughout the Wedding Breakfast and acting as their toastmaster. The day and night was just full of fun and laughter, especially when Lawrence got up for his speech and I introduced him with Boombastic by Shaggy! He will be forever known as Mr Lover Lover.
Mid June I was privileged to be the DJ for Laura and Stu Mcpherson's Wedding at Shaw Hill Golf and Country Club. Laura is a fellow Wedding Supplier and owns Laurel Wedding Flowers who are based in Cheshire. As you could imagine Laura had created the most amazing flowers for her Wedding Day, some of the best I have ever seen. The whole decoration for the room was simply stunning. The night was started off by the very accomplished Jay Dunn who is an Acoustic Guitarist with a difference. Jay can play just about anything but included very recent, modern songs including Get Lucky by Daft Punk. It was a great start to another fun filled night that was expertly captured on film by another Wedding Supplier friend of mine, Neil Redfern. Neil is one of the most in demand Wedding Photographers in the UK and has only just recently come back from a Wedding Shoot in Greece.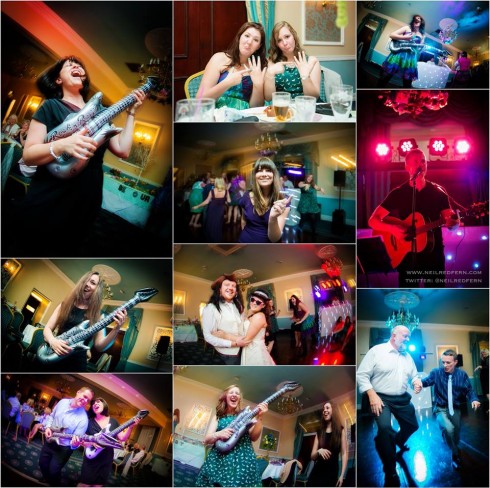 Laura and Stu's night really got going once Jay had finished his set with music ranging from Stevie Wonder Signed,Sealed, Delivered to Limp Bizkit Rollin. Laura, Stu and their friends are heavily into their 90's rock music so I got to play some classics including Blink 182 and The Offspring. Another great night for a lovely couple that are truly made for each other.