Where shall I begin, well I work out of Blackpool & Kendal and have been involved with Weddings and Events throughout the United Kingdom and beyond for over 20 years now.
I learnt my trade working in various Bars and Clubs in and around Blackpool and Lancashire, I have been a Full Time Wedding DJ for nearly 15 years.
On October 21st 2021 I was Awarded the prestigious County Brides North West Wedding DJ Of The Year for 2021 at a huge Awards ceremony in Cheshire in front of over 350 of my fellow Wedding Supplier Colleagues and Friends.
I consider myself to be a Non Traditional DJ…..but what is a Non Traditional DJ?
A Non Traditional DJ is a DJ who plays different songs at every Wedding. Your music will not be based on Wedding trends, it will be based on you and your preferred genres and styles. Every Wedding I work on is different.
A Non Traditional DJ is a DJ who uses the Microphone to the minimum letting the music do the work and not spoiling the evening by making constant announcements and waffling on the Microphone. Also any announcements that I DO have to make such as the Cake Cutting and First Dance are done with a natural voice and not a Sports Commentator voice like some DJs do.
The main area's I work in are The Lake District, Cheshire, Lancashire and The Ribble Valley.
I recently won the prestigious Luxury Travel Guide Wedding DJ of The Year Award for 2019.
My work has let me play in  various bars, clubs, hotels and large venues around the country and in Sydney, Australia. Have a look at my testimonials page for full details.
My Set Up.
My set-up is a stylish mobile disco featuring the latest technology in speakers and lighting.
This includes a 1500 watt sound system with comprises of a pair of  Evox 12 Speakers. The Evox 12 won The Portable PA Sound System of the Year award  in California back in January 2017. 
My lighting can be set, to with-in reason, to co-ordinate alongside your Wedding Colour or Theme which does include Love Hearts or Snowflakes if required. This looks especially good for the Bride and Grooms First Dance.
I have also just purchased the most sought after Lights of 2020…the Equinox Helix lights. These lights are very bright and burn 100WT unlike most DJ lights which are 20WT, they easily fill a larger Venue or Barn. My lighting is all synced or DMXed together, this allows me to present a fully immersive, more Dynamic lighting show which works in coordination with the music I am playing, a bit like going to see your favourite Band in Concert. It adds an extra dimension to the whole experience I present.
For the Bride and Grooms first dance I usually train white or coloured lighting into the middle of the dancefloor. In doing this it allows everyone to see how beautiful the Bride is in her dress and lets the Wedding photographer  get some brilliant images of the first dance. My sound and lighting equipment is very professional. I am always investing in new equipment, aiming for a neat and modern look with no messy cables on show.
If required my wireless microphone and corded microphone,both high quality Shure microphones can both be used for public speaking.
All my equipment is fully PAT tested every year and well looked after. I am also a proud member of Equity which covers me for £10 million Public Liability annually.
Your Evening Reception.
Your evening reception is the time for letting your hair down and celebrating your wonderful wedding day – It's time to party!
A great Wedding DJ can really make a difference. It is one of the final memories your guests leave with, and finding the right Wedding DJ is essential to the success of your Evening.
You can be involved in the planning of the music or just kick back and let me do my thing.  I have over 20 years of experience and advice to ensure your party is one to remember.
I will help supervise your evening, liaising with catering staff, bands and artistes, to make sure your evening runs smoothly and is perfectly stage-managed.
It's All About Fun and Creating Memories.
I carry with me my Big Box of Tricks full of stage props,inflatable guitars and fun bits and pieces. These have been going down a storm at recent Weddings and is all part of the price…..but if you do not fancy this at your Wedding just let me know and I will leave it at home!!
I also carry with me a spare amp, spare mixer, spare radio mic and spare leads so if a main piece of my audio equipment lets me down I always have backup. This has never happened yet but if ever I am ill on your Wedding Day I do have various DJ contacts who would be able to cover for me.
I am happy to play requests on the night for guests and also do not have a problem with working from your prepared set list. There can also be as much pre event communication as required to ensure we get it just right on the night. I will also act as the host for the evening, making any introductions & announcements as required to make the evening flow smoothly and to plan.
I am also available for toast mastering of your wedding breakfast. This includes the introduction of the wedding party into the room, me playing background music of your choice throughout your meal and the introductions of the wedding speakers.
WEDDING AND EVENT EXTRAS.
Available to hire are my LED mood lights and wall washes. These are high powered, inconspicuous lights that can add a bit of colour to your room. These are great for giving a dark corner of a room colour and life. I can usually programme the lights to co-ordinate them with your Wedding or Party colours.
If you have hired me as your DJ the price for hiring the lights is either £15.00 per light or £125.00 for 12.
I can also help provide you with LED Dance floors, Selfie Mirrors and Photo Booths to enhance your Big Day.
I also have a Wedding Party Pack that can be purchased to enhance your Special Day. The pack consists of 10 inflatable Guitars and Microphones as well as a Giant Confetti Shooter Cannon that can be used either during your First Dance or for a Grand Finale at the end of the night. The price for this pack is £35.00
VENUES I REGULARLY  WORK AT.
I am on the preferred Wedding Suppliers List of the following Venues…
The Inn At Whitewell  in The Ribble Valley.
The Merewood Country House Hotel near Windermere.
Singleton Lodge  Lancashire.
The Castle Green Hotel  Kendal
The Barton Grange Hotel  near Preston.
The Cragwood Hotel  near Windermere.
The Wild Boar at Crook  in The Lake District.
Stirk House  Clitheroe
 The Belsfield Hotel   Bowness on Windermere.
The Lowwood Hotel and Spa  Windermere.
MY MUSIC.
I have had a wide range of influences regarding music…..here are a few of them off the top of my head…. Dean Martin, Michael Jackson, T-Rex, Led Zeppelin, Lionel Richie, Al Wilson, Robin Thicke, Diana Ross, The Stone Roses, Stevie Wonder, The Undertones, Earth Wind and Fire, Ray Charles, Black Eyed Peas, Jackie Wilson, Bob Marley, AC/DC, Daft Punk, The Beatles, The Rolling Stones, Frank Sinatra, Johnny Cash, Basement Jaxx,David Bowie, Coldplay, Bill Haley And The Comets,Marvin Gaye, Oasis, Paolo Nutini, Ella Fitzgerald, The Clash, The Jam, Queen, Deep Purple,Destiny's Child and B*witched to name a few!
As well as playing all the usual Party Classics the list below will give you a rough idea of some of the other types of music I can turn my hand too.
Background Music
Jack Johnson – Better Together
Four Tops – Sugar Pie Honey Bun
Jackie Wilson – Sweetest Feeling
Green Day – Time of your life
Bryan Ferry – Lets stick together
Curtis Mayfield – Move on up
Aretha Franklin – Think (freedom)
Sister sledge – We are Family
Bob Marley – One Love
Snow Patrol – Chasing Cars
Fairground Attraction – Perfect
Paolo Nutini – Ten Out Of Ten
The Cure – Friday I'm In Love
Eric Carmen – Hungry Eyes
Jason Mraz – I'm Yours
Mainstream
Candi Staton – Young Hearts, Run Free
Billy Ocean – Love really hurts without you
Barry White – You're my first my last my everything
Frankie Valli – December oh what a night
Stevie wonder – Superstition
Earth wind and fire – September
Robin Thicke – Blurred Lines
Elgin's – Heaven must have sent you
T:Rex – I  Love To Boogie
Tina Turner- Proud Mary
Rolling stones – Satisfaction
Doobie brothers – Long train running
Stevie wonder – Signed sealed delivered
Foundations- Build me up buttercup
Van Morrison – Brown eyed girl
Luther Vandross – Never too much
Jocelyn Brown – Somebody else's guy
Sugerhill Gang – Rappers delight
Grand Master Flash – White lines
Young MC – Know how
Shalamar – Night to remember
Michael Jackson – Don't stop till you get enough
O'Jays – Love train
James Brown – Sex machine
UB40-Cherry Oh Baby
Fatback Band – I found lovin
Chaka Khan – I'm every woman
Lionel Richie – All night long
Wham – Club tropicana
Madonna – Into the groove
5ive – Megamix
Dirty Dancing – Megamix
Bay Watch Theme
Indie/Rock
The Killers – Mr Brightside
The Smiths – This Charming Man/ There is a light that never goes out
Stone Roses – I am the resurrection/Sally cinnamon
Kaiser Chiefs – I predict a riot
Oasis – Some Might Say
The Jam – A town called malice/That's entertainment
The Undertones – Teenage kicks
AC/DC-Whole Lotta Rosie/Back In Black
The Clash – Rock the Casbah
Kings Of Leon – Sex On Fire
The Wannadies – You and me song
Pulp – Disco 2000
Free-All Right Now
Guns N Roses-Paradise City/Sweet Child O Mine
Bon Jovi – Living on a Prayer
Blur – Parklife
Queen – Don't stop me now
James – Laid/Come home
The Charlatans – The only one I know
The Cure – Love cats/Friday's I'm in Love
Primal Scream – Rocks
Happy Mondays – Step on/Kinky afro
Modern  RnB
Beyonce-Crazy In Love/Single Ladies
50 Cent-Candy Shop (radio edit)
Kanye West-Gold Digger (radio edit)
Justin Timberlake-Mirrors/Sexyback
Shakira-Hips Don't Lie
Mark Ronson Feat Amy Wine house – Valarie
Sean Paul-Temperature/Shake That Thing
Sean Kingston-Fires Burning
Rhianna – Shut up and drive/Umbrella
Nina Sky – Move ya body
Black Street – No diggity
Club Anthems
Eric Prydz – Call on me
The Prodigy – Out of space
the original – I love you baby
N-Trance-Set You Free
The source feat Candi Staton – You got the love
Massive attack – Unfinished sympathy
Robin S – Show me love
Bizarre inc – Playing with knives
Sub sub – Aint no love aint no use
Gadjo – So Many Times
DA Hool – Meet her at the love parade
Holy Ghost-Superman
Energy 52 – Cafe Del Mar
Faithless – Insomnia
I always dress for the occasion whether it be a dinner suit and bow tie, smart shirt and tie with waistcoat or if you are having a theme night, ie 70s night I have various outfits I can bring along to join in with your fun.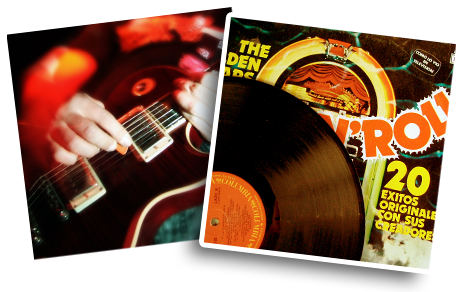 If my sound system is needed by anyone wanting to play a guitar or sing a song to a backing track they can easily access my amp and speakers. I have a ginormous Cd collection….over 30 years worth of collecting….that goes everywhere with me. I am a bit of a music geek, ranging from songs from as early as 1927 and goes right up to the present day. I can cater for all types of requests from Glen Miller Evenings, 60s, 70s and 80s nights right up to the latest dance, R&B, club sounds.
I like to talk to you about your wedding or party beforehand, perhaps have a meeting over a coffee or a glass of wine and get to know your musical tastes, the songs you really like, as well as songs to avoid at all costs. I have plenty of cheesy songs in my collection and know how to get the best out of them but will only do so if I am asked to. All my music is on CD, no computers here guys, no pre-arranged playlists, I like to watch the audience,read the crowd and play the right music for that moment in time,it works a treat!